Скачать Baseball Mogul 2009 на Windows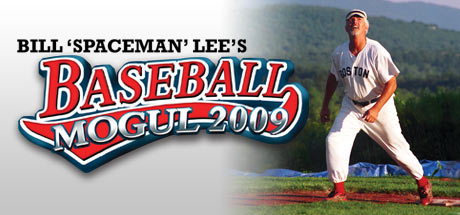 Дата выхода: 23.10.2008
Бесплатно
Описание Baseball Mogul 2009
Baseball Mogul 2009® is the 11th edition of the award-winning game that puts you in complete control of any professional baseball team — the baseball game for fans who want their success on the field determined by their strategy, not their reflexes. Begin in any year you choose, from 1901 to 2008, with the full roster of your favorite team — or an entirely fictional team of your own creation. Negotiate trades and sign free agents to build a dynasty.
Includes DVD interview with Bill Lee that contains a never before seen interview featuring Iconic Red Sox and Expos Bill "Spaceman" Lee. The outspoken pitcher provides details on his career, the key to being a successful General Manager, and offers insight on some of Baseball's greatest players. Over 3 hours of some of the best stories baseball has to tell comes to life with Bill "Spaceman" Lee.
NEW Baseball Mogul Encyclopedia! Share your entire league history as thousands of interlinked HTML files.
NEW Play-By-Play Screen! New physics engine shows the ball on the field, affected by wind, altitude, spin and friction. We've also added more data like the distance of each hit and head-to-head stats between each batter and each pitcher.
NEW Amateur Draft! To match real life, the Amateur Draft has been moved to the first Tuesday in June. In addition, you can now choose to create a draft of 100% fictional rookies, 100% historical rookies, or a mix of both.
NEW User Interface - Improves the visual appeal of each screen while also putting more stats at your fingertips. The new "Status Bar" lets you know about top stories without interrupting your game, and keeps key info at your fingertips. Plus improved support for customized logos and skins.
NEW Financial Model - Automatically adjusts revenue levels and salaries to the correct level for each era, from 1901 to 2008. Or use the League Editor to adjust the inflation settings manually.
NEW Player Development Engine - We examined the career paths of thousands of real players to create more realistic aging and scouting algorithms. Draft day is now more unpredictable &dashm; but we've also added the ability to adjust these settings in the "Talent and Development" section of the League Editor.
NEW "Save Anytime" Feature - Now you can save and resume your game right in the middle of Play-By-Play Mode.
NEW Ticker Tape - Shows updated scores, stats, leaders and headlines, even in the middle of each at-bat.
NEW Expanded Scouting Report - More room for more stats like OPS, GDP, Intentional Walks, Ground Ball Percent, and DICE.
NEW 2008 Rosters - Off-season moves, free agent signings, and trades. Detailed career stats, ratings, contracts and projections as of Opening Day. Plus new hand-edited data for over 2,500 minor leaguers.
NEW Roster Tools - Baseball Mogul 2009 includes an updated player editor for creating and tweaking your own custom rosters. Mogul makes it easy to customize your baseball universe to run a league or just to share with friends. Exclusive Licensee of the Sean Lahman Baseball Database! Includes more than 10,000 players from 1901 to 2008. You can play as any team in any year, with a revamped pitch-by-pitch simulation engine accurately modeling each historical era.
Скриншоты Baseball Mogul 2009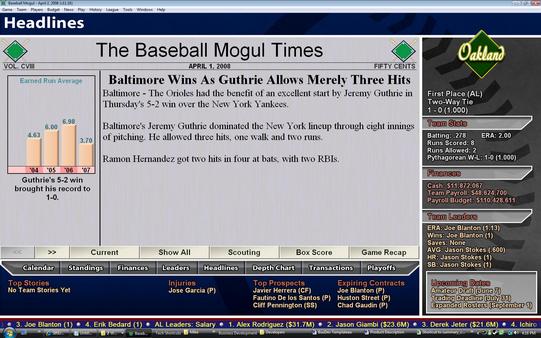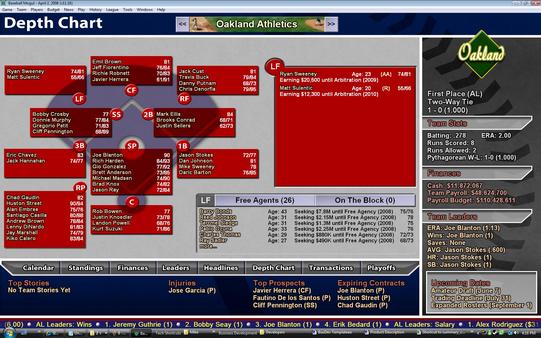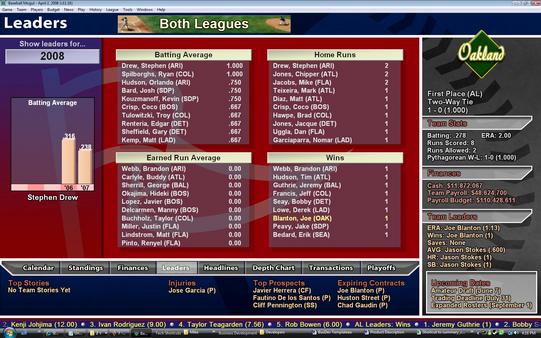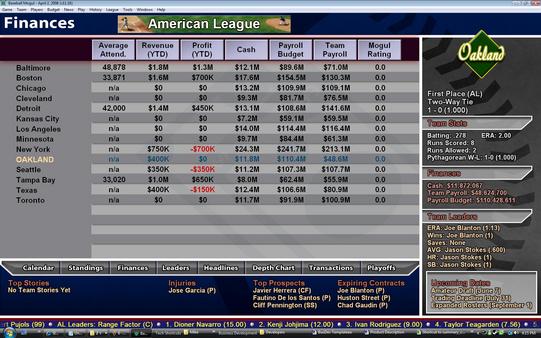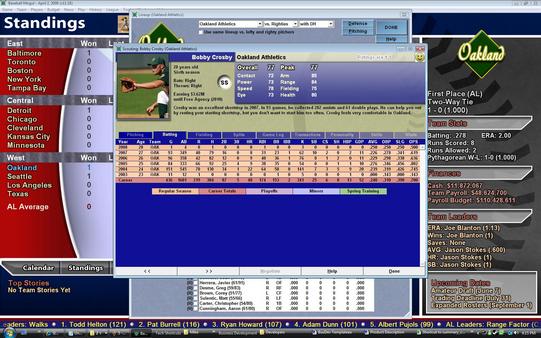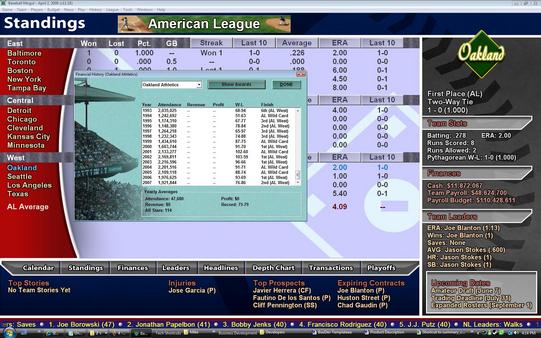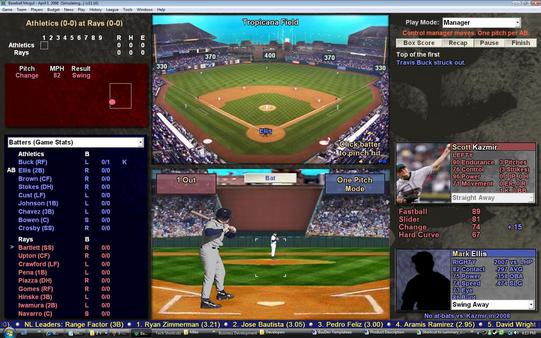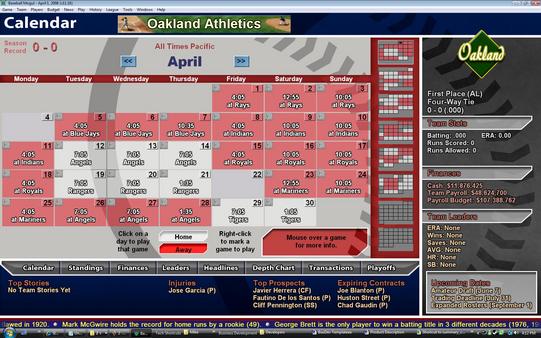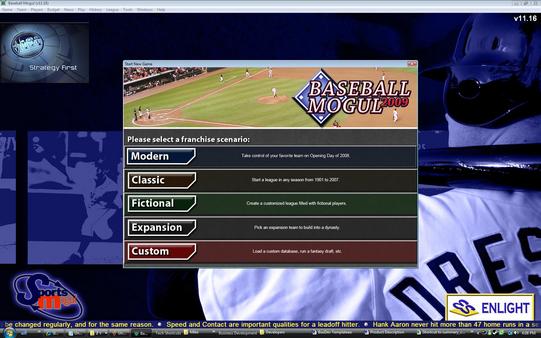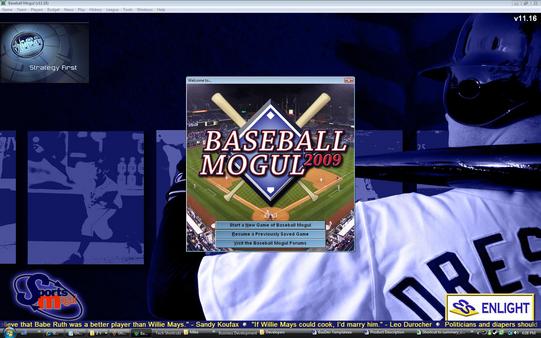 Скачать Baseball Mogul 2009
(* для скачивания пробудьте на сайте более 60 секунд и
нужно кое-что сделать, иначе ссылка не заработает
. )